Termite Control & Management
Termites are one of Australia's most destructive and evasive pests, proven to be a nationwide, year-round issue for both home and business communities.
Safeguarding your property's foundational structure is critical!
Redlands Pest Control specialise in providing termite extermination and management services to residential and commercial customers across a number of Brisbane localities.
Protecting your home against extensive, irreparable termite damage could be as simple as arranging a termite inspection, along with a recommended eradication process.
About termites – What you should know
Most commonly found outside metropolitan areas, the subterranean termite (white ant), is the most devastative to internal timber structures and fittings.
Insurance companies generally won't insure home or business owners against white ant damage, making precautionary control systems the most effective treatment option.
How do termites end up in my property?
Termites seek moisture and a variety of food sources when establishing colonies, with homes and commercial buildings unfortunately providing both.
Trusses, fittings and other supportive timber materials offer ideal breeding and living environments for white ants.
These timber-based constructions combined with constant moisture caused by drains, pipes or other negligently maintained plumbing invites termites to nest and feed on your building.
How do I spot termite presence?
Most termite species are generally a combination of white, brown or black shades with a somewhat translucent appearance. White ants are rarely seen until damage is noticed, however by this time, significant underlying havoc has usually been done.
You may have a termite infestation if you discover:
New or unusual trails of dried soil around windows or doors
Visible signs on moisture on interior walls
Slight 'scratching' noises behind plasterboard
Floorboards have become 'spongey' or present a weakened feel.
Contact the Redlands Pest Control team if you believe termites are present in your home to arrange an inspection.
Disregarding annual termite inspections leaves Australian homes and businesses vulnerable to damaging termite attacks.
A professional examination by a licensed expert could mean the difference between requiring cost-effective preventative termite management and needing a full foundational reconstruction.
Redlands Pest Control are full accredited by the Queensland Building Services Authority to provide advanced pre-construction termite control systems. Buildings situated amongst 'high-risk' areas are particularly susceptible to attacks.
We install preventative termite systems to both new and renovated buildings reinforcing your home or business's foundations against excessive damage.
Adding a termite barrier during your home's construction phases significantly reduces the risk of an infestation and monumental future repair bill.
Termites are a tunnelling pest, weakening a building's structural integrity essentially as a means to source food. Like most pest species, subterranean termites work together gradually disintegrating timber structures and compromising their safety in the process.
Many white ant species exist in Australia, however only a few are of concern and known to cause damage around Australia. Termites commonly found among Queensland communities include:

Coptotermes Acinaciformis
Nationwide existence often building underground nests close to eucalyptus trees. Commonly found in backyard patio/decking constructions.

Coptotermes Lacteus
Particularly present in South East QLD around forest-dense environments.

Coptotermes Raffrayi
Most prevalent among North QLD communities, these build nests inside dry and living tree stumps predominantly among coastal and remote areas.

Microcerotermes Sp
Build brittle nests in the form of a mound. Most commonly discovered around logs and dried-out fencing structures.

Nasutitermes Exitiosus
Mound nest species building colonies both above and below ground.

Schedorhinotermes Intermedius
Regularly found where timber-soil contact is present.
Why Redlands Pest Control?
We're experienced in providing an extensive range of termite control services to Brisbane and the Redlands residential and commercial communities. Here's why Redlands Pest Control are your local leaders:
Fully qualified, trained and licensed technicians
Local Specialists – We've serviced Redlands and Brisbane sites for over three decades acquiring comprehensive knowledge of local pests, their activity and behaviour for improved treatments.
Property and Pest-specific services – Experienced in providing treatment combination to more effectively target and combat particular species.
Rapid Response Unit – We'll propose an extermination solution within 24-hours of hearing from you.
Receive a free Termite Control Risk Assessment – A customised inspection and treatment proposal for your Brisbane home or business!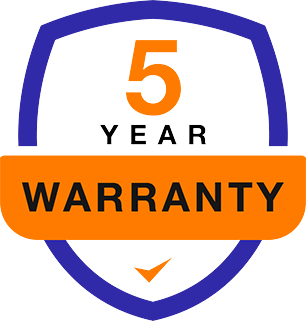 Our Quality Guarantee – 5 Year Services Warranty
Redlands Pest Control stand by the quality of our termite control services. Our promise provides customers with the ultimate assurance and confidence knowing their pest problems are professionally resolved.
Noticed white ants returning following our treatment? Call us for a free re-treat of the area! *
Contact us today regarding our services or discuss any other pest control enquiries you may have.

Your Rapid Response Termite Control & Termite Inspections Team
If you need us, contact us. We'll have a proposed termite and pest solution for you within 24 hours.